Final competition programme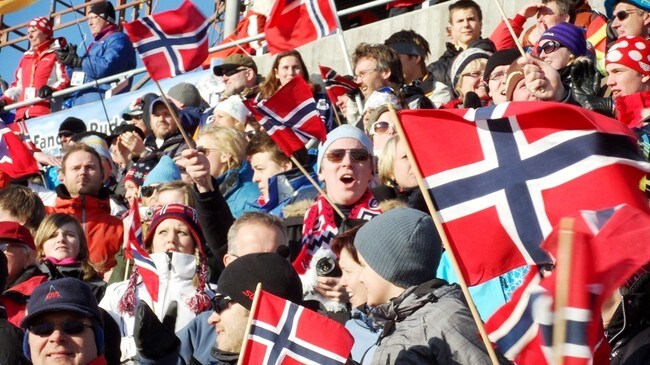 The final competition programme for the Oslo 2011 championships was decided by the FIS congress in early June 2010. Events include 21 competitions within Cross-Country, Ski Jumping and Nordic Combined.
Publisert 11.04.2010 19:23. Oppdatert 07.02.2011 14:21.
In addition to the skiing competitions, there will be an Opening Ceremony taking place in the University Square in downtown Oslo on Wednesday 23 February.
The medal ceremonies will be taking place in the University Square every evening. There will be free stage shows and concerts as from 19:00, and the medal award ceremonies will start at 19:30.
Draft 7 of the complete competition programme can be downloaded from here:
Oslo WSC 2011 - approved competition programme
Information about tickets sales:
http://www.oslo2011.no/en/tickets/
Programme of sports events
Thursday 24 February
13:30 Cross-Country: Individual Sprint Free Qualification Men and Ladies
15:00 Cross-Country: Individual Sprint Free Finals Men and Ladies
Friday 25 February
12:30 Ski Jumping: Normal Hill (HS 106) Qualification Men
15:00 Ski Jumping: Normal Hill (HS 106) Individual Ladies
Saturday 26 February
10:00 Nordic Combined: Individual Normal Hill (HS 106)
11:30 Cross-Country: 15 km Pursuit Ladies
13:00 Nordic Combined: Individual Gundersen 10 km
15:00 Ski Jumping: Normal Hill (HS 106) Individual Men
Sunday 27 February
12:00 Cross-Country: 30 km Pursuit Men
15:00 Ski Jumping: Normal Hill (HS 106) Team Men
Monday 28 February
11:30 Nordic Combined: Team Normal Hill (HS 106)
13:00 Cross-Country: 10 km Individual Classic Ladies
15:00 Nordic Combined: Team 4 x 5 km
Tuesday 1 March
13:00 Cross-Country: 15 km Individual Classic Men
Wednesday 2 March
11:00 Nordic Combined: Individual Large Hill (HS 134)
12:15 Cross-Country: Team Sprint Classic Qualification Men and Ladies
14:15 Cross-Country: Team Sprint Classic Finals Men and Ladies
16:00 Nordic Combined: Individual Gundersen 10 km
18:00 Ski Jumping: Large Hill (HS 134) Qualification Men
Thursday 3 March
14:00 Cross-Country: 4 x 5 km Relay Ladies
17:00 Ski Jumping: Large Hill (HS 134) Individual Men
Friday 4 March
11:30 Nordic Combined: Team Large Hill (HS 134)
12:45 Cross-Country: 4 x 10 km Relay Men
16:00 Nordic Combined: Team 4 x 5 km
Saturday 5 March
12:00 Cross-Country: 30 km Mass Start Free Ladies
15:30 Ski Jumping: Large Hill (HS 134) Team Men
Sunday 6 March
13:00 Cross-Country: 50 km Mass Start Free Men
(Ski-VM 2011)
Downloads
Download PDF files of useful information:
Daylight in Holmenkollen
Local time/CET
= UTC/GMT +1

23 February 2011:
Sunrise 07:37
Sunset 17:28
Hours of sunlight: 09:51
6 March 2011:
Sunrise 07:05
Sunset 17:56
Hours of sunlight: 10:51

Source: http://sun.exnatura.org