He came out of nowhere, one of the most talented Norwegian athletes of all time. He was about to become a sensation.
But one day, out of the blue, something had gone wrong with Sven Martin Skagestad.
For nine months, a search and rescue mission went on in Norwegian athletics.
Who could find the invisible fault?
The talent of the century
The talent of the century
On 21 November last year, the top Norwegian athletics coach, Erlend Slokvik, did something he'd never done before.
It was only a few weeks after the Athletics World Cup. Norway had done well. As the top coach in Norwegian athletics, Slokvik was pleased. But now it was time to plan for the future. Or rather: Find out who should have a place in it.
On his desk, Slokvik had a sheet of paper where he was supposed to write up the athletes he knew were good enough to merit a place on the national team the coming season. But then there was this one name.
Sven Martin Skagestad.
They'd discussed his case all fall, back and forth. What could be done?
Skagestad didn't match a single requirement. He was barely competing, and his development had ground to a halt several years ago. Now almost 25 years old, he was no longer eligible as young and promising either.
But it remained impossible for Slokvik to not do it. Because this was, despite everything, someone with the rare potential to become a world champion. Still.
So on the sheet, Slokvik wrote: Sven Martin Skagestad. Discus.
– We included him because we knew that he could be one of the best. We knew that the potential was there, and that it had to be possible to release it, says Slokvik, who'd never given a place on the national team to an athlete who wasn't actually qualified before.
Now they had to find out how to release his potential. But time was running out. Skagestad himself had made a major decision. He called it an ultimatum.
He had decided to give it one more season. But if he didn't succeed before the end of summer, he would have to wind down.
So that's how it started, last fall.
The search and rescue mission to find out what was wrong with one of the most talented Norwegian athletes of all time.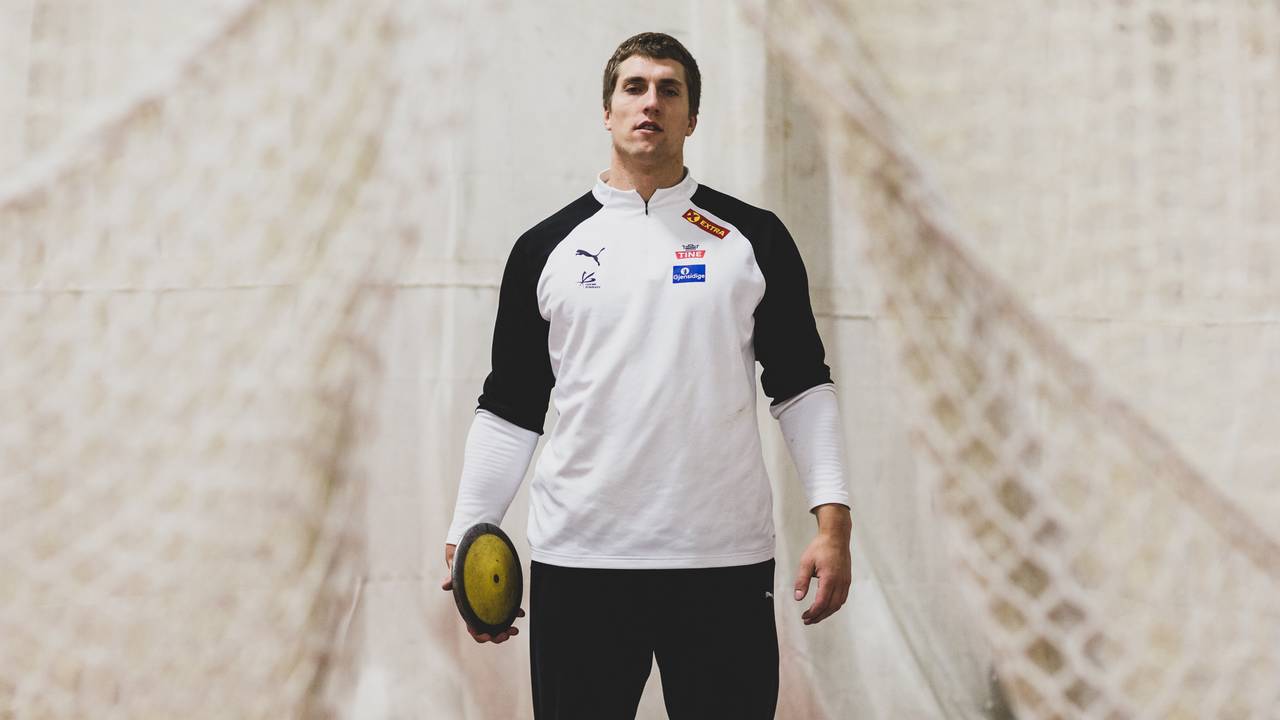 The schoolyard had to be evacuated
The story of the athlete Sven Martin Skagestad begins on a lawn outside Olsvik School. He was 14 years old, and no one had yet discovered that he harboured a truly exceptional talent.
But that day, his class was trying out athletics, and on the lawn, teacher Tor Inge Førland saw something he'd never forget:
Skagestad's first javelin throw.
– When I saw it… It sent shivers down my spine, Førland says.
The gym teacher is a former athletics competitor, and he saw how Skagestad made the javelin fly as if he'd had hundreds of hours of training behind him, even though he had zero.
– He threw it incredibly far. The other students were dumbstruck, Førland says.
But at this point in time, Skagestad had more or less realised it himself. There was something about his arm.
He'd noticed already as a child, when he and his buddies threw pebbles. He always threw way further than any of the others.
And in hindsight, the teacher could see there had been other, pretty evident hints as well.
– Like when Sven Martin threw a small ball or joined in a game of softball at school. The teachers had to keep the surroundings in mind for safety reasons, where the other students were and so on. Because that's how far he could throw. Far past any meridian. He was so incredibly athletic, Førland says.
But no one had considered if this incredible talent for throwing things could be useful. Not before Skagestad and the teacher stood there on the lawn, regarding the spear that had landed way up the hill.
It was then Førland turned to Skagestad and asked: Have you ever considered joining an athletics club?
Three weeks later, Skagestad entered his first athletics competition. He won.
Shortly thereafter, the phone rang at the Norwegian Athletics Federation. Thomas Rosvold manages the throwing sports in Norwegian athletics, and he still remembers his conversation with one of the coaches in the club that Skagestad had joined, Norna-Salhus in Bergen.
– The message was that a guy had turned up at the club that I had to see, Rosvold says.
Skagestad, who'd barely begun his training, went straight into the national team system. They immediately saw it.
This was truly exceptional.

No matter which throwing discipline he tried out, he was just as naturally brilliant. He could choose between javelin, hammer throw, shot put and discus.
But Skagestad fell for the purity and elegance of discus, which has been part of the Olympic Games since antiquity. He loved the fact that you barely need any equipment.
The tall, muscular teenager caused a stir wherever he went to compete.
– I'll never forget the first time I met Sven Martin. I remember looking down as we shook hands. His hand literally swallowed mine, says Ola Stunes Isene, who's one of the world's foremost discus throwers.
It only took a few years before Skagestad was the best in Norway. So how good could he become?
A good indication came the year he turned 19. Skagestad won bronze in the Junior World Cup.
– I don't think many have done anything similar after just a few years of training, says Rosvold.
In 2016, Skagestad threw 65.20 metres. 65 metres is one of the magical borders in discus: Once you pass it, you're on your way to the top of the world.
Skagestad went to the Rio Olympics and represented Norway.
And everyone thought the same thing: That it looked like the start of an incredible breakthrough.
The perfect thrower
Can you be built for a sport? That's almost how it seemed with Skagestad.
Discus is often underrated. The fact is that this is a sport where you must be extremely athletic to have any chance.
It's also one of the sports where you most clearly need a specific body type, exactly the kind of body Skagestad was born with.
Height: The average height of the best male discus throwers is 194-195 cm, but you can be taller. Skagestad is 2.01 metres tall.
A tall body, i.e. greater distance between the extremities, provides more room to build up to the delivery.


Wingspan: It's especially important to have as long arms as possible. Greater distance between the extremities provides more room to build up force, and force is the decisive factor in discus.
Skagestad has a slightly greater wingspan than his height. In addition, he has extremely flexible shoulder joints which allow him to use his entire length, and huge hands.
Weight = Force: The average weight among top throwers has been 125-130 kilos. Skagestad has purposely gained weight to get to that point. The reigning world champion, Daniel Ståhl, weighs 160 kilos.
Weight is important among other things because the thrower generates a huge amount of force before the discus is released, and you need enough weight to counter it.


Strength: But weight is even more important in another sense, namely that the thrower must have a large functional muscle mass, because discus requires almost superhuman strength and explosiveness.
The minimum requirements for world championships are for example executing 200 kilos in bench press, and at least 230–250 kilos five times in three sets in knee bend. The stronger and more explosive you are, the more power you can deliver to the throw.
Skagestad has all this.
At some point, people began to talk about him as a "centennial talent": An extreme natural talent that only turns up once a century.
So how could it happen? And what exactly happened just after his record throw in 2016?
Because then, almost overnight, it was as if Skagestad had become a different thrower.
A desperate search
Any athlete can have a bad day. It happens to everyone. So when things started to get sluggish at the end of 2016, nobody saw any reason to panic.
But 2017 came, and Skagestad could still tell. Something was no longer like it used to be. His throws were getting gradually shorter all the time.
But he still managed to deliver some good throws, and was able to achieve a highlight in his career: Gold in the U23 European Championships.

The final confirmation came in 2018.
– If I tried to use my strength, it always went wrong. It was like constantly having to drive with the handbrake on when I was throwing, Skagestad describes. To top it off, he also contracted a couple of persistent and painful foot injuries, which made matters worse.
Skagestad and his coach studied and analysed videos, made training schedules that seemed sound and followed them to the letter.
But the 2019 season also ended on a confusingly weak note. He was now throwing ten metres shorter than his record, and he couldn't understand why. He didn't see any point in competing any longer.
In the fall of 2019, he'd had four years of setbacks. How long can you live with that?
– Once I considered skipping a training session, Skagestad says.
– Once?
– Yeah, I think it was two years ago.
– Once… two years ago?
– Yeah, and I thought my attitude was really lousy. So I went after all.
Many were asking whether Skagestad's talent had vanished forever. Himself included. But once in a while he saw small, encouraging signs that gave him hope.
– It could be one throw that suddenly was there. It didn't happen often, it could be months between. But it happened just often enough for me to keep the faith, he says.
So how could he get it out? What was wrong?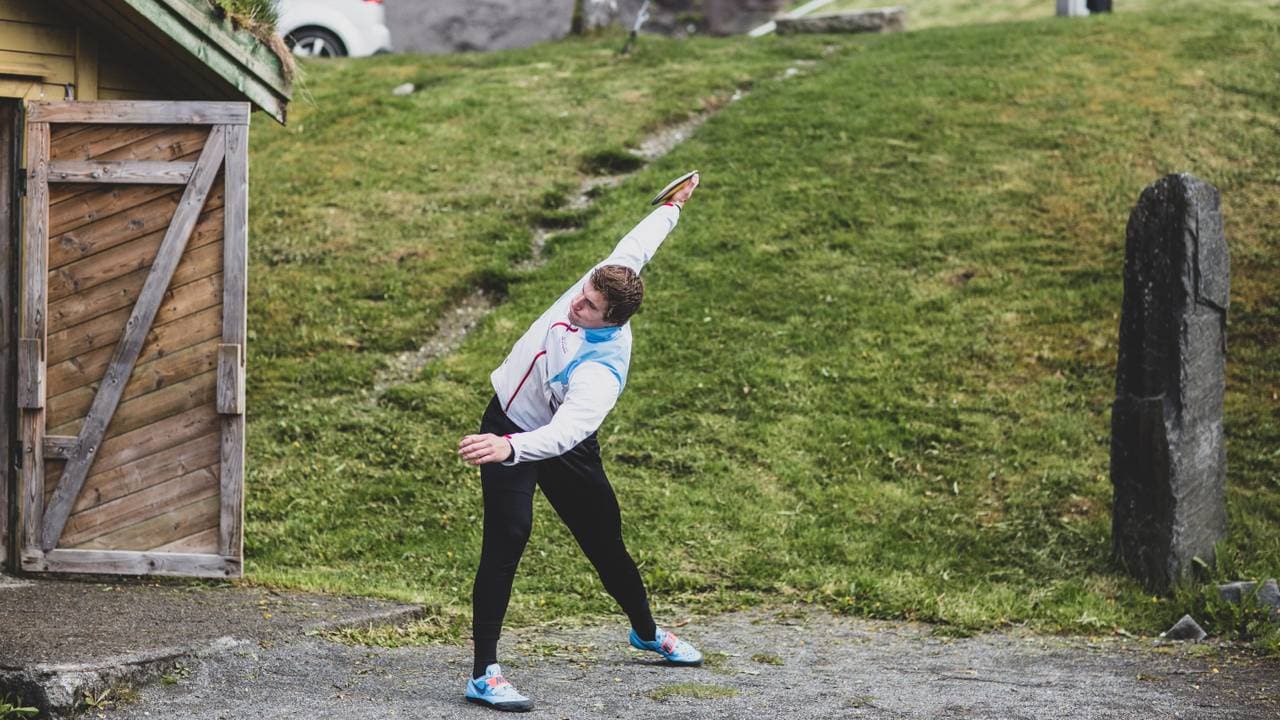 – Felt sorry for him
It's not exactly every year that Norway sees someone who might become the best in a worldwide sport like athletics. Giving up on Skagestad has never been an option for the federation.
– To be honest, I started to feel a bit sorry for him. It was hard to see him falling short, because there's never been any doubt about his commitment, says Slokvik.

Especially in late summer last year, something happened that made his coach reach a decision. Skagestad delivered world class results on the national team's physical tests.
– Personal records in almost everything, Slokvik tells us.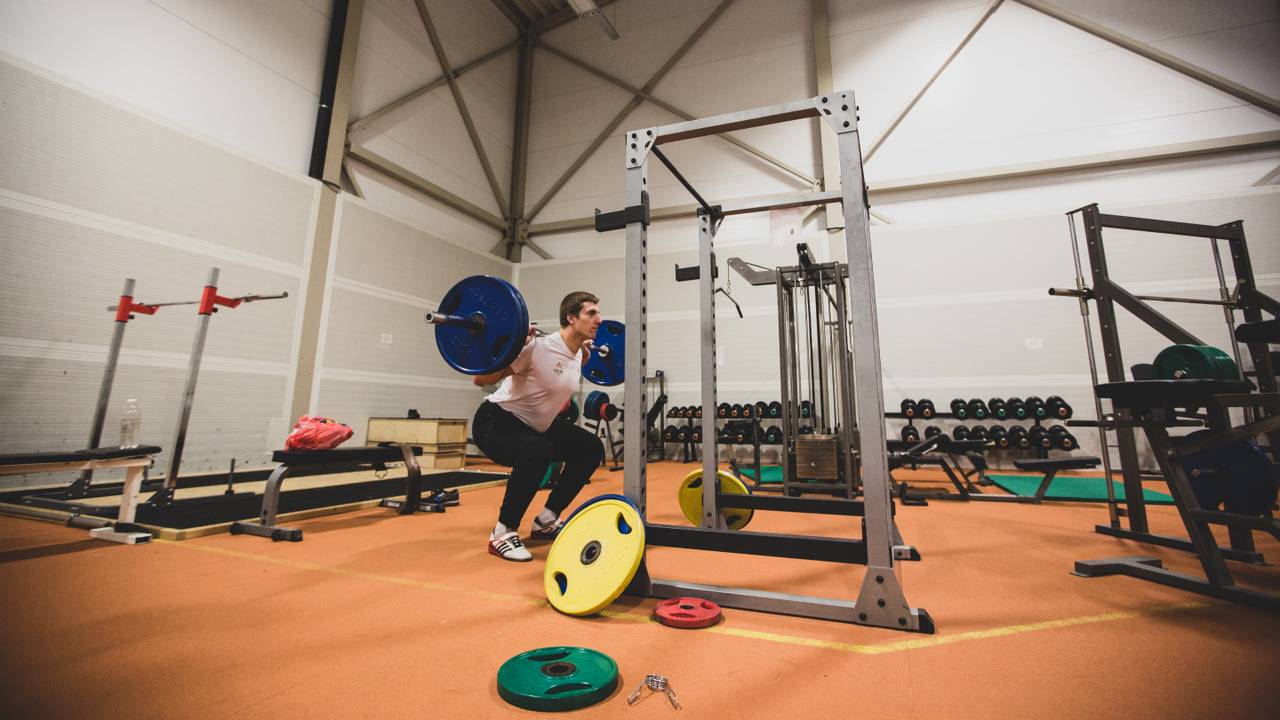 For a sports manager, it's the ultimate confirmation. Skagestad was motivated. He'd been working himself to the bone. And not least: He was in world-class physical shape.
So now they had to help him with the rest.
But discus is difficult. The movement is so complex that the tiniest mistake may be devastating. The same time, executing a discus throw takes only a second. When you're moving so fast, it's even more difficult to spot mistakes.
Who could have sufficient technical insight?
The discussion rolled back and forth throughout autumn last year. Between Slokvik, throwing sports manager Rosvold, Skagestad and others. It was decided that Skagestad and his coach over many years, Einar Kristian Tveita, would end their partnership. All parties agreed, and the two remain good friends.
– After a while it looked like Sven Martin needed some new impulses, Slokvik says.
What Slokvik and Rosvold wanted to try instead, was paramount to calling Barcelona's football coach and asking him if a Norwegian series player could have a place on his team.
They called Vésteinn Hafsteinsson.
The Barcelona of discus
The Icelander Hafsteinsson is Doctor Discus in person. Famous for finding raw talents and moulding them into excellence over time. He's done so repeatedly, among others with the completely dominant Swede Daniel Ståhl, who became world champion in discus last year.

There's hardly a discus thrower who doesn't dream of joining Hafsteinsson's training group. But Hafsteinsson only trains those he believes can be the best. He doesn't have time for more.
But throwing sports manager Rosvold thought they might have a chance.
Because many years ago, he'd heard rumours that Skagestad's name was on a list.
"My once in a lifetime opportunity"
– I've always had this notebook lying around.
The connection is terrible, and we can barely hear what he's saying, but it's him – Doctor Discus himself, Vésteinn Hafsteinsson, on the phone from Växsjö in Sweden, where he lives.
– I've got a list of names in the notebook. Maybe four or five of them. It's so I can keep track, Hafsteinsson says.
– Keep track?
– Yes. Of superlative talents I believe can become the best in the world, just in case they call me to hear if we might work together, he says.
One name has been on the list for years, and you may have guessed.
– I've always thought Martin was incredibly interesting, Hafsteinsson says.

That Skagestad was struggling? Even more interesting. Hafsteinsson was eager to try to solve the riddle.
– It was my once in a lifetime opportunity, Skagestad says.
Calling for help
They started just after New Year. Skagestad was told to come to Sweden every other week to train there with the best throwers in the world, including the champion himself, Daniel Ståhl.
– Sven Martin was "rusty in the ring", as Ståhl puts it. He'd known Skagestad for years before they started training together in January.
Skagestad himself is less diplomatic.
– I was decidedly the worst one there.
But Ståhl was still impressed, because he soon noticed something else about his new teammate.
– Sven Martin is passionate about this. He really wanted to improve, the world champion says.
Their coach, Hafsteinsson, studied Skagestad every day. He noticed it as well. But something was wrong. What could it be? Even he was unable to understand it at first.
It was as if the discus refused to fly.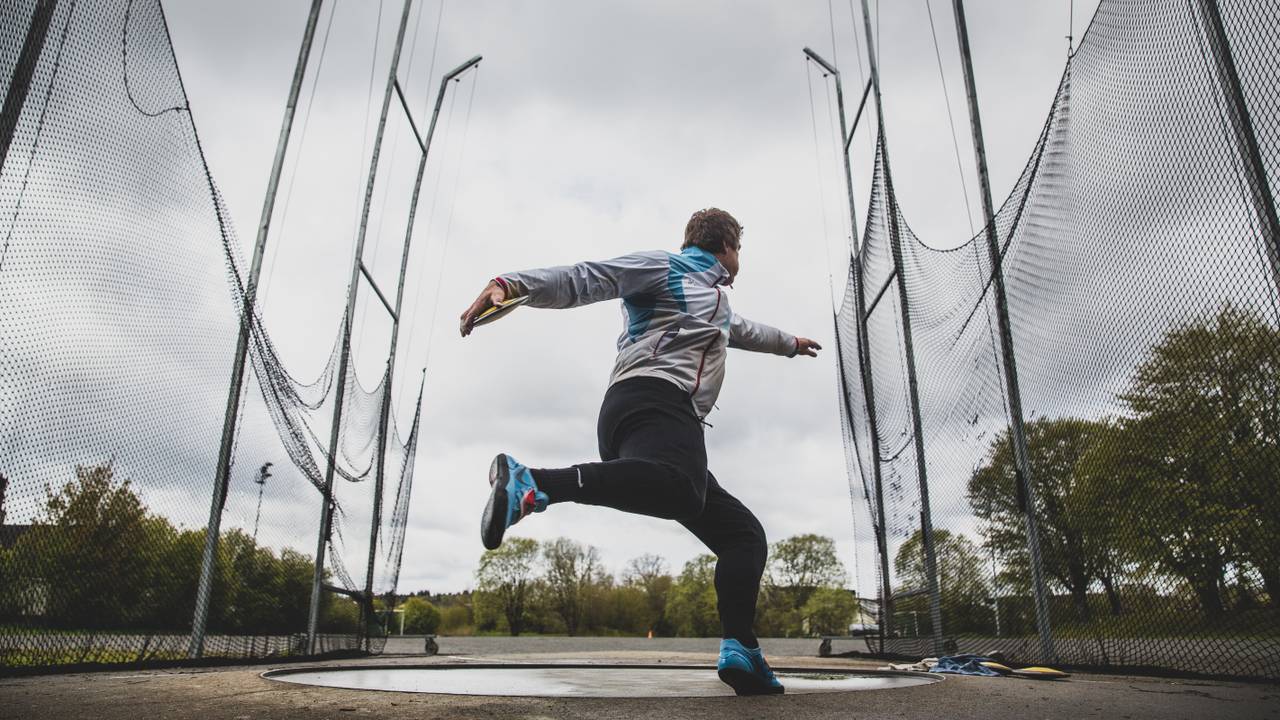 In the evenings, Hafsteinsson sat at home and watched countless videos of Skagestad, and slowly he began to notice something that gave him a theory. But he didn't say anything – yet.
Instead he started to make phone calls.
– I called two coaches in Norway, one in Sweden, a few Brits… I had some ideas, but I had to be dead certain. I had to let others look at it, Hafsteinsson says.
He gave them access to the videos of Skagestad. Finally he was convinced.
– Everyone agreed. Absolutely everyone said the same thing. That's how I finally knew what Sven Martin had to do, Hafsteinsson tells us.
The tiny detail
In order to understand what the coach had discovered about Skagestad, we first have to understand that a discus throw is a chain reaction: A series of small, lightning movements which together aim to create maximum power in an extremely short time.
You start the throw with the discus just under shoulder height. But Hafsteinsson was puzzled: Why wasn't Skagestad more upright?
Then your legs have to start generating power. And you have to be quick, as quick as you can.
– You have to become like a sprinter carrying the discus, Hafsteinsson says.
The thrower then ends up as a "cross in the middle", with plenty of room to generate power. But look at Skagestad's hip here: This is not how it's supposed to be.
When Hafsteinsson discovered this, it was a eureka moment.
He played and rewound. Could there be any doubt?
Because of the way he started, he ended by "sagging" a bit in his left hip, Hafsteinsson tells us.
Of all the things it could have been, this was the fault no one had managed to see.
In this image it's clearly visible: The red figure illustrates how Skagestad did it, while the white one shows how it's supposed to be done.
We'll try to explain. As Skagestad spun around, he put much of his body weight on his hips.
We know that in discus, it's all about generating power, which is best done with your legs.
But the position of his hips meant that Skagestad used his upper body a little more than his legs in an absolutely crucial stage of the throw.
His hips worked like a brake on the chain reaction. Skagestad didn't channel enough power into the delivery.
The difference isn't that big, but here you can see it: The discus to the left is from a throw with the wrong hip position, while the right one has been delivered using the right technique – making the throw slightly faster.
All these years it had been as if the discus refused to fly, and that's exactly what proved to be the case: It didn't have enough speed when it left Skagestad's hand.
The discus should fly at 25 m/s if you want to throw it more than 70 metres. That's 97.5 kph. And it should never go slower than 23 m/s if you aim to reach championship finals.
Skagestad thought he'd tried every possible solution, but he could never have imagined that the problem was in his hips.
– But it was perfectly logical, Skagestad says.
It was a huge relief. The search was over.
Now he knew what he had to do.

The new plan
But tightening his hips and thinking everything would be okay was not enough.
Adjusting discus technique is demanding. Everything has to come together in one second, and it has to be automated by repeating it again and again and again.
It may take months. But usually it takes years.
Skagestad also had to get rid of another bad habit. He made a tiny jump just before delivery. He also had to increase his strength even further, because Hafsteinsson could see that he had to be quicker in the ring, which meant he had to be more explosive.
He was therefore put on a new, gruelling weight training regime, with even heavier weights and even less repetitions.
It took all of the winter of 2020.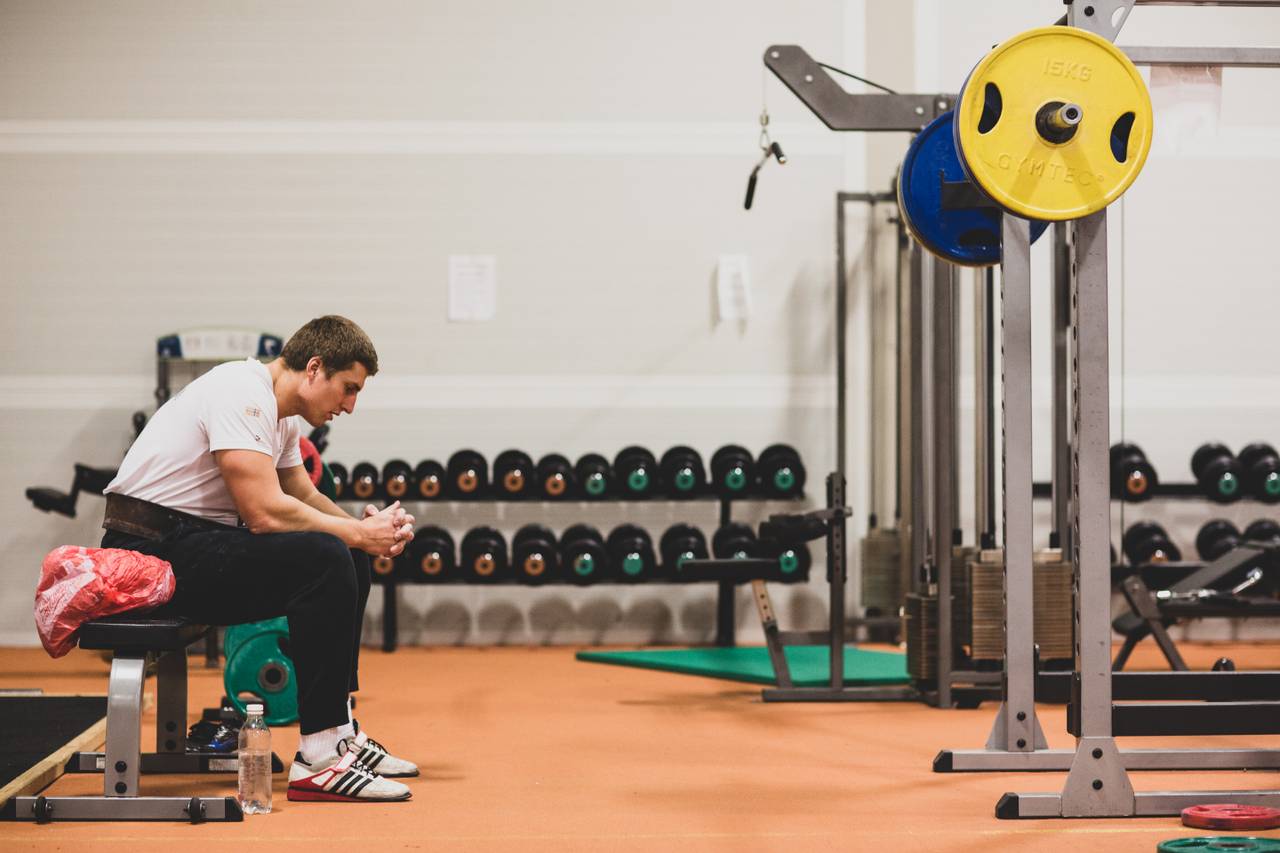 The first test of the year
In March this spring, he faced his first natural test: The snow melted. The athletics arenas opened.
Finally, after months of throwing into an indoors wall, Skagestad was going out to throw discus. Which meant one thing: Now he could measure the length of his throws.
He was looking forward to it. Lately he had the feeling that the new technique was starting to get there.
Skagestad took his equipment and put up his phone to film himself, as he does when he's in Norway and Hafsteinsson is in Sweden.
He tightened his hips. Gave it all he had. Saw the discus take flight from his fingertips.
And land exactly where it wasn't supposed to: Exactly the same place as the year before.
55 metres.
More than ten metres behind his best throw.
– Was ruthless to myself
– The thing about Martin... Coach Hafsteinsson begins.
There's something about his voice that reveals how important this is to him.
– Is that there's never any whining. He never complains. No, quite the opposite. When the going gets tough, he becomes inspired, the Icelander says, and this is something he likes to talk about, because this is how he wants his students to be, and here's one who'd got the point before arrival.
– Sven Martin's reaction is a desire to see and to learn. And to try again. That's what's impressed me the most about Sven Martin, says the coach. He can't help adding one final observation:
– And that's the way, you know, that's how you get better.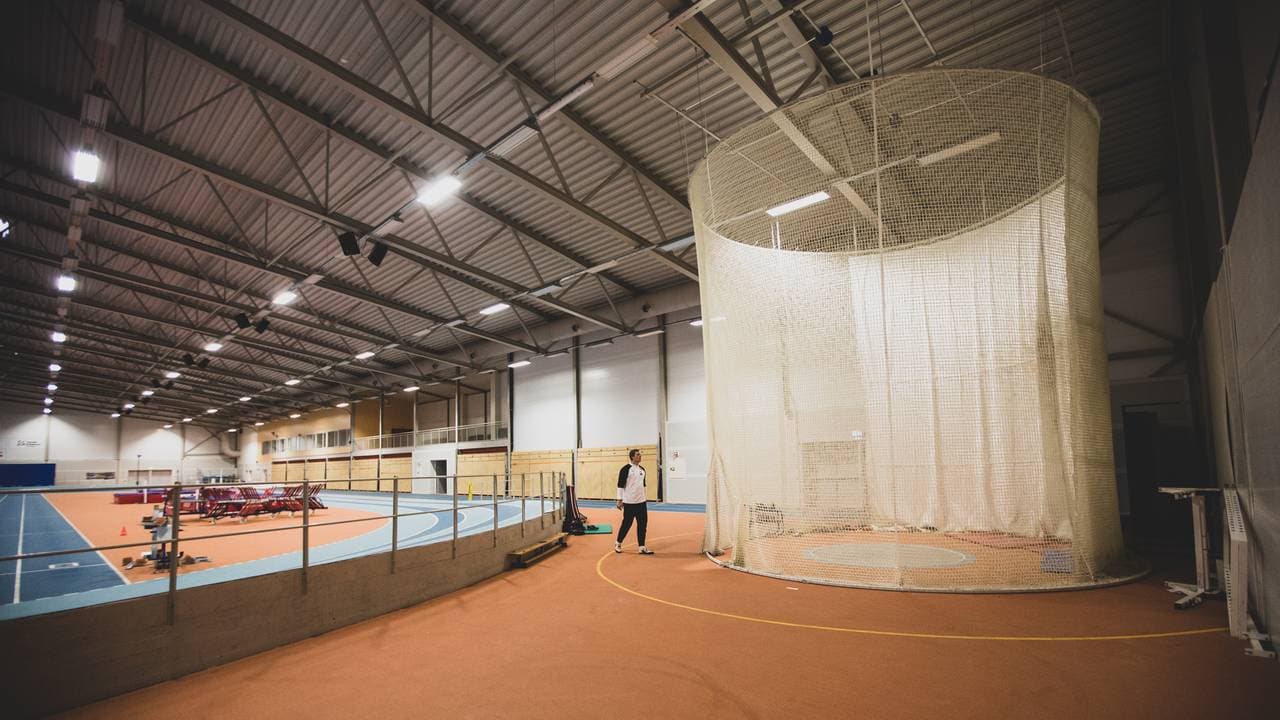 Every day Skagestad delivered at least 40–60 throws before heading off to work out on the heaviest weights he could handle. Every evening he sat at home, watching the recordings of himself from the day's training. Every day he pursued the same goal: To be a little bit better tomorrow.
– I was absolutely ruthless against myself, Skagestad tells us.
And then, one day in late March, it happened. It clicked.
Suddenly, Skagestad throws one metre further. And a few days later, another metre.
Then three metres.
Four metres.
Five metres.
Seven. Eight. Nine.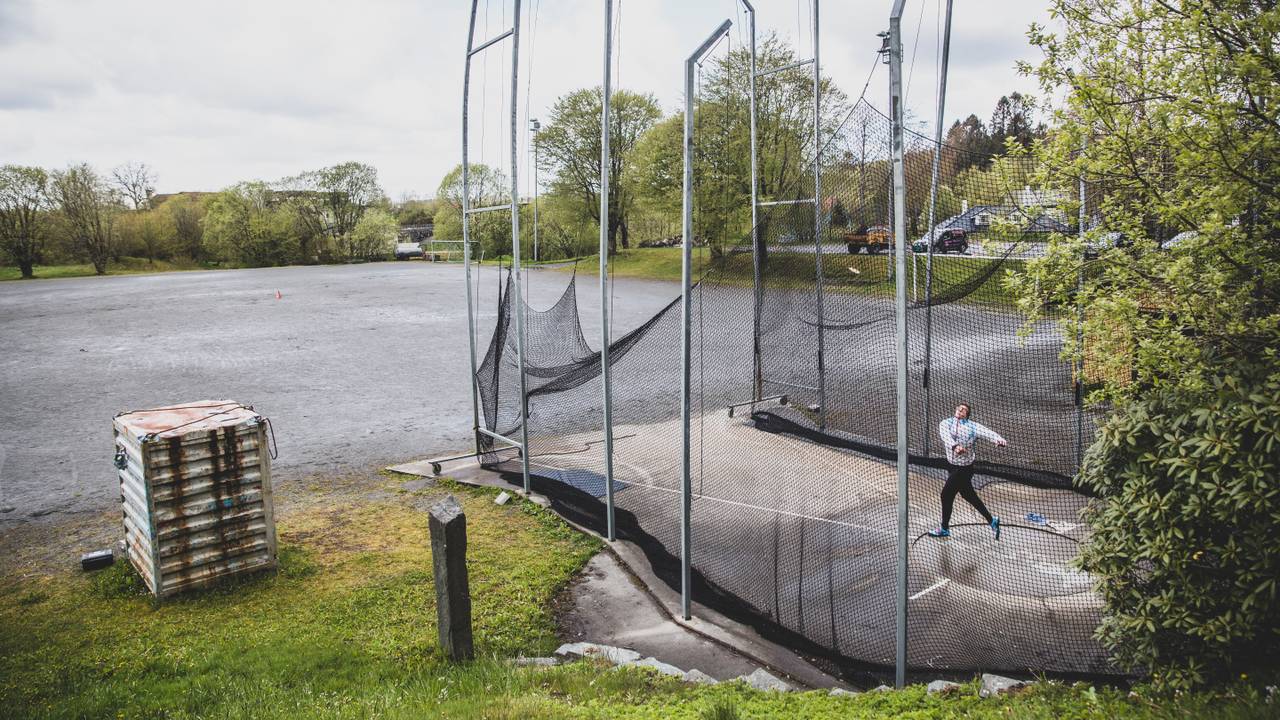 – Can become the best
– Oh, it felt great, Skagestad says.
For the first time in four years, he saw what he'd been longing for: Progress. Not just with one single throw, not just for a day.
Now he's had three and a half months of progress.
Skagestad grins as he tells us how much fun he's had training this spring and summer.
– Life sure is great when it's like this.
Since April, Skagestad has just got better and better. He's making serious headway.
It's pretty unusual to increase by five metres in a matter of weeks, but that's what I've done, and I hope it'll go on like this, he says.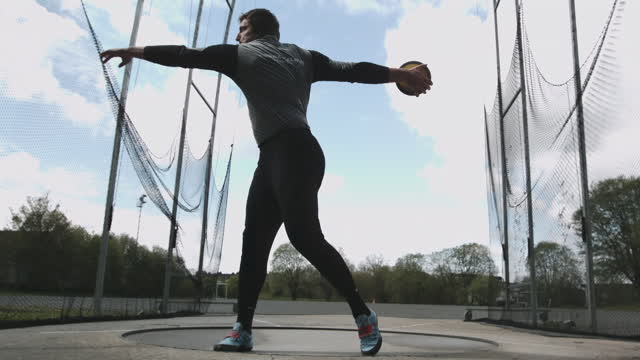 Right now Skagestad seems to be on track to reach his former record lengths in the near future. But Hafsteinsson has warned him that it's going to be "tough as nails".
– But Sven Martin can be the best. Otherwise I wouldn't have coached him, he concludes.
Skagestad has taken part in some events this summer, but remains rusty in competition, and still throws significantly further in training than in field events. But as June was drawing to an end, a bright light appeared in the tunnel: He threw 63.35 metres in an official competition.
Regardless of this, his coach believes Skagestad should wait another year before he takes on the best. Hafsteinsson stresses that you have to see it as a long-term project that's barely started.
– In 2024, I think there's a real possibility that Sven Martin is one of the best in the world, he says, and adds that most discus throwers don't reach their peak until they're in their late 20s.
– He's got plenty of time, the coach emphasises.
The ultimatum
Then there's the big question: Is this what Skagestad wants?
Almost a year has passed since he gave himself the ultimatum: He had to get back to his former performance if he was going to continue.
One day, we join him at training in Bergen, and pop the question. The reaction isn't exactly what we expected. It doesn't seem like Skagestad knows what we're talking about at first.
– Oh, right. That thing, he finally says.
He's chilling on one of the crash mats in the sports hall of Norna-Salhus.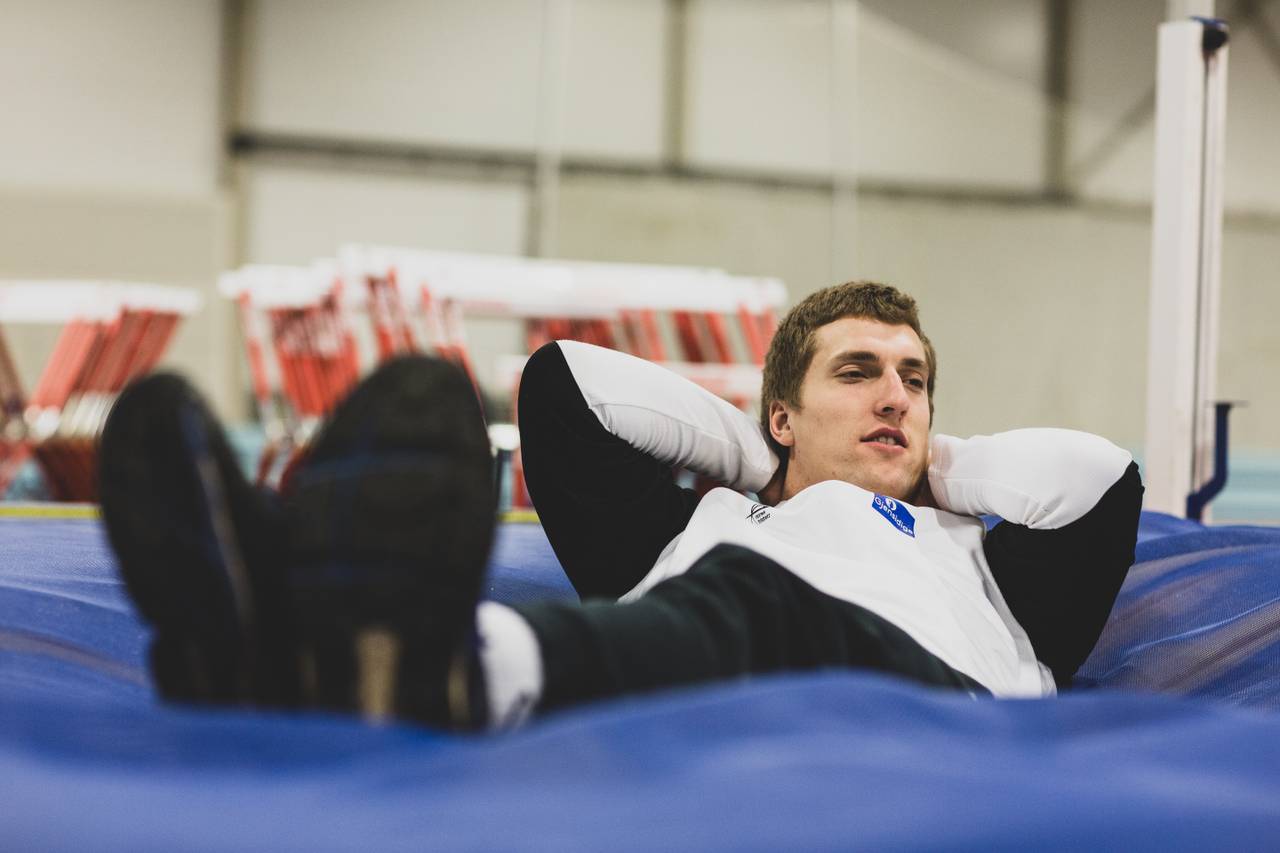 – Last year, so many things have happened that everything before it seems distant, he says. But of course he remembers. How he trained alone in this hall, feeling increasingly uncertain.
– I've always been very motivated at heart. It's never been difficult to turn up for training or anything, I love doing this, and feel lucky to have the opportunity, he says.
– But when I did consider giving it up, it was because it became increasingly difficult to defend hanging onto it. It seemed more sensible to get a regular job.
But now everything has changed.
– That's no longer how I see it, he says.
– Are you going to go on?
– Yes. No doubt about it. At least as long as I'm doing this well, he says.
Rosvold and Slokvik in the athletics federation can breathe a sigh of relief.
– It would've been a great loss if he'd given up now, Rosvold says.
Skagestad says he's always known that those around him believed in him and supported him. But it did something to him, the fact that even Hafsteinsson believed it, and not least: Watching the discus fly increasingly further.
And that made the real difference. Now it seems most sensible to continue.
– Now I only look to the future, and there's no end in sight, says Skagestad.

Originally published in norwegian 4 july at 08:05 am as part of the article series The Science behind the Medal.