Growth in the Network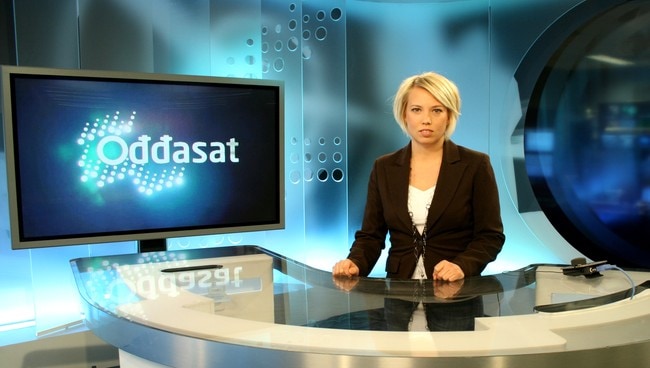 The leaders of the member broadcasters share their thoughts on their companies, WITBN and the upcoming WITBC.
Publisert 25.01.2012 14:15.
«WITBC Sapmi 2012 will be a very special event!»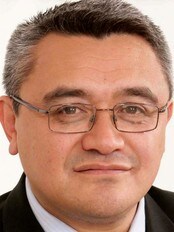 Jim Mather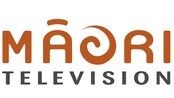 Jim Mather was appointed chief executive of Māori Television in February 2005 and the inaugural chairman of WITBN till March 2010. Mather holds a Master of Business Administration from the Henley Management College in England and a Bachelor of Business Studies.
His business management experience spans over 20 years. Prior to joining Māori Television, Mather was chief executive of the Pacific Business Trust based in Auckland, Aotearoa/New Zealand. Mather is also a former officer in the New Zealand Army and was awarded the Sword of Honour in recognition of his distinguished achievements in officer training.
He is presently completing a PhD in Māori economic development.
What are your current goals for Maori Television?
– Our primary focus is on implementing our digital strategy which includes augmenting our traditional broadcast programming with greater access to our content online, as well as mobile, social media and other new media access points.
We are also committed to further enhancing our 100 percent Māori language channel 'Te Reo' and will be increasing both the broadcast hours and range of programmes in 2012.
What are your WITBN visions?
– To see continued growth in the network resulting in a strong and unified global family of indigenous broadcasters.
The passion of all members and the leadership provided by NRK Sapmi will ensure that the many initiatives that WITBN is presently engaged in will be highly beneficial for all.
What are your expectations from WITBC Sápmi 2012?
– WITBC Sapmi 2012 will be a very special event! We have been amazed at the dedication and commitment provided by NRK Sapmi to WITBN and the conference will be an opportunity for all of us to see first-hand your country, culture and proud people.
The Indigenous Journalism theme of WITBC Sapmi 2012 is very important, along with the news, programming and technological workshops that are planned.
«Which stories do we cover and how should we interpret them?»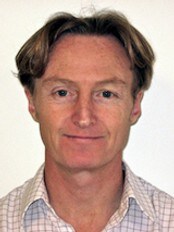 Tim Hartley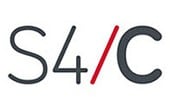 Hartley is Head of Corporate Affairs for S4C. He studied Politics at University of Wales Aberystwyth and has a Business Management Diploma from Bradford University and a Diploma in Public Communication from Leeds University.
Hartley spent 17 years with the BBC reporting on radio and television and was for three years editor of the nightly television Welsh language news programme 'Newyddion' for S4C.
Hartley became Head of News for the Welsh Assembly Government in 2001 before moving into public affairs. He has worked in Central Asia and Africa with the British Council, the Commonwealth Broadcasting Association and the United Nations Development Programme. Hartley is Chair of the Royal Television Society in Wales and Chair of the Cardiff City Supporters Trust.

What are the current goals for S4C?
– S4C is working on a multi media and cross platform strategy to ensure Welsh language content is available as and when our users demand it. This will entail rethinking old models of commissioning and production and embedding social media and user generated content.
– Having negotiated a long term funding and governance settlement with the BBC we are now looking forward to a period of stability at S4C. We need to re-engage with our audiences and bring back those viewers who we may have lost, and that means continuing to provide high quality and innovative programmes and formats.
– Like all public service broadcasters S4C is facing cuts in its budget. We will need to be open and honest with our audience and with our programme suppliers about how the service will have to change as a result of tighter budgets over the coming years.
What are your WITBN visions?
– As globalisation leads us into a world of greater cross border conformity it is a privilege to still be able to view the world through others peoples' eyes. WITBN offers broadcasters the opportunity to share ideas and perspectives in a world of economic challenges and rapidly changing technology. The Network is a valuable organisation which allows smaller nations and languages across the globe to share programmes and best practice in broadcasting.

What are your expectations from WITBC Sápmi 2012?
– Programmes in indigenous languages offer an unique way of reporting domestic and world news. But they also bring challenges. Which stories do we cover and how should we interpret them? WITBC 2012 is concentrating on news reporting and I am sure we will be able to learn from each other how to improve provision in lesser used languages to better serve all our audiences.
«(...) a celebration of what has been achieved but more importantly a realization of the full potential (...)»
Pól Ó Gallchóir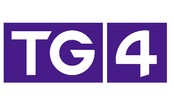 Gallchóir has been the director general of TG4 since 2000.
Gallchóir has been working in Irish TV and Radio for over thirty years. After graduating with a degree in History and Political Science from University College Galway in 1979, Gallchóir joined the National Public Service Broadcaster RTE as a News Journalist in TV and Radio.
In 1987, he was appointed Regional Manager for the National Irish Language Radio Service, Raidio na Gaeltachta and in 1994 was appointed Head of the service.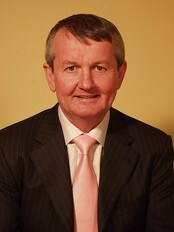 What are the current goals for TG4?
– Of all our priorities for 2012, our content output (namely our broadcast programming quality and schedule and our Player (www.tg4.tv) and online content), remains our key commitment. Our programming is driven by, not just our public service remit but also by our relationship with our audiences. We seek to provide our viewers with innovative programmes of public service value and to entertain, inform and educate our audiences. We also seek to represent diversity and alternative viewpoints.
– Underpinning this commitment is of course our overarching objective of supporting the promotion and development of the Irish language and culture. TG4 is funded to promote and develop the Irish language as a critical part of Government policy on the development and preservation of the Irish language and the Gaeltacht. This remains our core purpose and drives all of our activities.
– For 2012, our commitments are based across the following themes;
Content provision;
Promotion and development of the Irish language and culture;
Service & Technology Development;
Use of Public Funds;
Governance; and
Responsive & Trustworthy Broadcasting.
What are your WITBN visions?
– WITBN is a newly established global network of indigenous broadcasters. Its critical over-arching role is that of strategic international leadership and representation for the indigenous broadcast sector. It provides opportunities across a number of areas for its member broadcasters, particularly in resource and knowledge sharing and in collaborating to help drive audiences and foster indigenous cultures and languages.
– One of those opportunities is that of the 'Programme Exchange' initiative which I manage.
– The objective of the scheme is to support genuine co-operation and resource sharing between network members. The Scheme supports the 'free' exchange between members of high-quality documentary and / or 'human interest' programming. The programming focuses on indigenous culture, people and / or country / human interest issues, thereby fostering an understanding of these amongst international audiences. More importantly for the broadcaster, the Scheme represents an innovative and cost effective means to secure a multiple of new and attractive programming content in exchange for programme material it has already commissioned for broadcast on its own channel.
What are your expectations from WITBC Sápmi 2012?
– The first conference in Auckland 2008 was a new beginning for Indigenous broadcasters. The second conference in Taiwan in 2010 allowed us to build on the relationships that had been established. Kautokeino 2012 will be a celebration of what has been achieved but more importantly a realization of the full potential of the World Network.

«We plan to expand by this year»
Charles Fox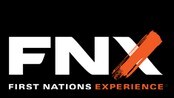 Executive Director, First Nations Experience: FNX.
Award winning broadcast executive, producer and writer with experience at ABC, CBS, NBC and PBS networks and affiliates, Fox was appointed by President Clinton as Director (CEO) of the WORLDNET global satellite TV network serving more than 1,400 broadcast and cable outlets in 10 languages.
With a graduate degree from the Johns Hopkins University, Fox has worked and travelled throughout Africa, the Americas, Asia, Europe and the Middle East.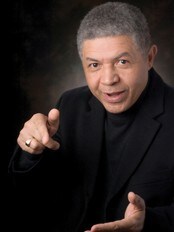 What are your current goals for FNX?
– Our goals include being of service to Indian Country in the United States and providing a platform to educate and engage the general public aregarding Alaska Native, Native American and indigenous cultures. We plan to expand by this year from local broadcasts to national and international broadcasts over the air, cable, satellite, the Internet and mobile device.
In the United States, our hope is to encourage partnerships between Native American and Alaska Native tribes and their local public broadcasting TV stations to produce programs that can also be aired nationally on FNX.
What are your WITBN visions?
– The context of our vision is based on an understanding that all people come from an indigenous ancestry. Showcasing First Nations stories, so that individuals will better comprehend and claim their place in the world, will advance understanding between diverse cultures and experiences and foster a more informed, inclusive and harmonious society.
What are your expectations from WITBC Sápmi 2012?
– Our expectations from the WITBC Sapmi 2012 event is to expand our relationships and build a foundation for cooperation and support among indigenous people of the world.
«We think television still will be the most important plattform the next ten years»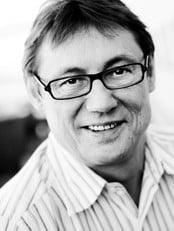 Nils Johan Heatta
Director, NRK Sápmi.
Heatta is born in Guovdageaidnu/Kautokeino in Sápmi in and still lives there.
For more facts on Nils Johan Heatta, please see this page.
What are your current goals for NRK Sápmi?
– We are hoping to produce and broadcast more Sámi TV programmes. Allthough online services are increasing and getting more important generally for the public, we think television still will be the most important plattform the next ten years. As we want to strengthen and develope S \ami language, culture and identity I think increasing our TV broadcasting is the way to go.
What are your WITBN visions?
– The importance is that our members, the indigenous television broadcasters, feel that participation in the network is beneficial for the them.
It means that WITBN should be able to put the public's wishes and demands on indigenous programming in front.
We will have to strengthen our collaboration on a practical level, not just collaboration between the CEOs.
What are your expectations from WITBC Sápmi 2012?
– I hope that we will have discussion on what is indigenous journalism versus mainstream journalis.
And what role do the indigenous broadcasters have in strengthening indigenous languages and cultures.
Through the workshops we will be able to discuss challenges in the ongoing WITBN-projects such as Program exchange, Indigenous Insight and the coming News Sharing Platform.
At last this event gives us all a great opportunity for networking.
«We will bring the touch and wisdom back to our island»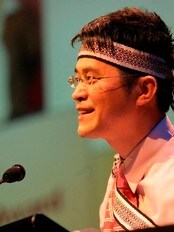 Masao Aki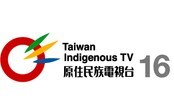 Chairman, representing Taiwan Indigenous Television/PTS, Taiwan.
Masao (Atayal) was appointed chief director of Taiwan's national indigenous broadcaster, TITV in 2007.
He was later elected chairman of WITBN in 2010.
In 2005, Masao joined TITV as the news manager. Before joining TITV, he served as a news presenter and producer for Taiwan Public Television Service for more than ten years.
Masao is one of the first indigenous people to become a news presenter in Taiwan's broadcasting history. In 1994, Masao was among the first group of indigenous people to receive extensive training in journalism and media production.
What are your current goals for TITV?
– Situating in the digital age, TITV has to improve production quality and our technology skills, in order to maintain our competitiveness.
TITV aims at developing digital content, and extend our reach in indigenous culture and language through media and audio visual.
What are your WITBN visions?
– It is now the transition to new media and digital era, Internet and web-base media platform will become the mainstream of our collaboration.
– As long as we keep it rolling, the international indigenous tribe of love and respect will no longer be a dream.
What are your expectations from WITBC Sápmi 2012?
– Through WITBC 2012, the Taiwan delegates will be able to experience and reach the heart of Sápmi.
– We will bring the touch and wisdom back to our island.
Supported by