The Norwegian Radio Orchestra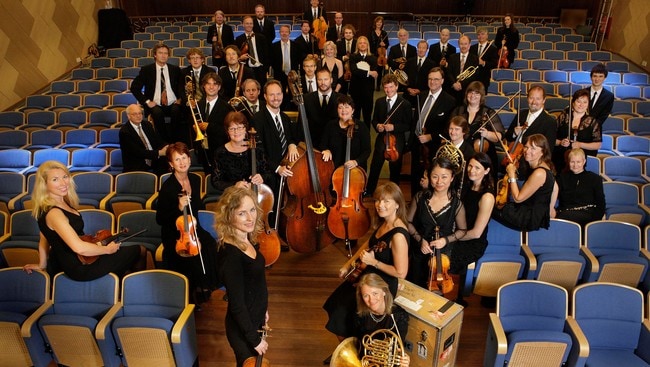 Founded in 1946, the Norwegian Radio Orchestra is today regarded with a unique combination of respect and affection by its public. A group of 53 musicians, its repertoire is exceptionally wide, ranging from baroque, classical and contemporary to jazz, pop and rock.
Publisert 15.01.2004 15:06.
The Norwegian Radio Orchestras history is also the history of Norwegian broadcasting and therefore represents our own cultural history. During the tenure of its first Principal Conductor, the legendary Øivind Bergh, the Norwegian Radio Orchestra won great popularity in Norway for its programming of entertainment music and light classics. Since that time the orchestra has steadily expanded its repertoire and its international reputation.
Sverre Bruland, Principal Conductor 1976-1988, established the orchestra's commitment to presenting contemporary Norwegian music; while Avi Ostrowsky, Music Director and Chief Conductor from 1989-1992, successfully steered the orchestra's programming towards a more international and challenging repertoire.
From 1994 to 2002 Ari Rasilainen oversaw a continuing artistic development and an increasing number of public concerts, a work continued by the Norwegian Conductor Rolf Gupta from 2003 – 2005.
The orchestra has enjoyed enormous success over the past years, harvesting critical acclaim. Our quality is also to be seen in the recruitment where we have some of the best young musicians from both Norway and abroad.
In the past years the orchestra has collaborated with international musicians and conductors such as Mario Venzago, Juano Mena, Kees Bakels, Mikail Jurowski, Anna Netrebko, Truls Mørk, Chloë Hanslip, Yo-Yo Ma, Stephen Kovacevich as well as the privilege of performing every year at the Nobel Peace Prize Concert.
The orchestra handpicks its conductors, focusing on their suitability for the chosen repertoire and nature of the event/arrangement. The Norwegian Radio Orchestra is well known for using Norwegian conductors, soloists, artists and arrangers to a much larger degree than the other orchestras.
From season 2009/10 the Danish conductor Thomas Søndergård takes up the position as Principal Conductor and Musical Adviser of the Norwegian Radio Orchestra. And its 1st Guest Conductor is Andrew Manze.

Look here for music and movie-clips with The Norwegian Radio Orchestra
For further information please contact:
NRK Norwegian Broadcasting Corporation
Culture Department / The Norwegian Radio Orchestra
Rolf Lennart Stensø, orchestral director e-mail
Tel. + 47 23 04 95 60
Fax + 47 23 04 86 24
Postal adress:
RA 14
0340 Oslo, Norway