Ceremonies and Culture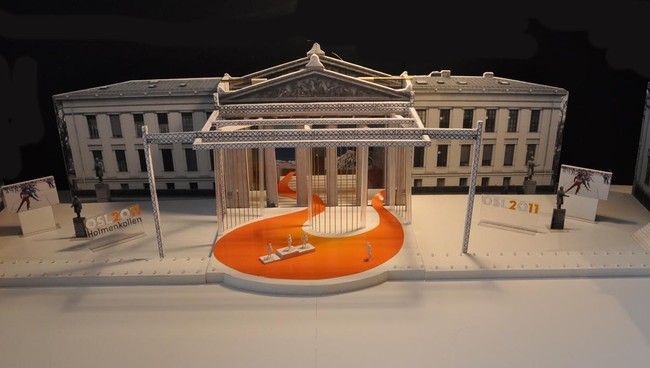 The University Square in downtown Oslo will be the scene of the official Opening Ceremony as well as the daily medal awards ceremonies. Norwegian landmarks, such as the Royal Palace, the Parliament, Oslo City Hall and the National Theatre, will form a spectacular setting for the performances,
Publisert 12.04.2010 19:07. Oppdatert 20.10.2010 09:31.
The official Opening Ceremony will be taking place on Wednesday, February 23rd at 18:00, while all medal presentations, with the exception of the last event on the final day, will take place in the evening at 19:30.
International live coverage will be provided by NRK Host Broadcaster of all ceremony events at the University square, including the concert preceding the medal awards at 19:00 (see below).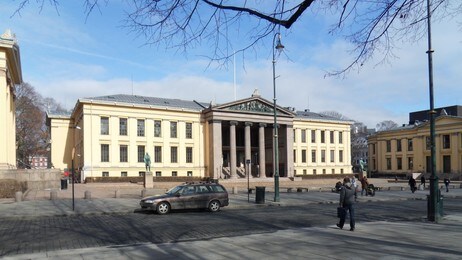 The daily medal award ceremonies will take place at the University Square in downtown Oslo.
Foto: Odd Kaldefoss/NRK
Stage and screens
Oslo University will celebrate its 200th anniversary in 2011, and for the occasion a modern stage will be erected in the square. This facility's lighting and sound equipment will meet international requirements for television broadcasting.
The square can hold almost 6000 spectators and extra large projection screens will be set up to enable the crowds to follow the events also outside the square itself. The buildings here are impressive and well suited for lighting and special effects.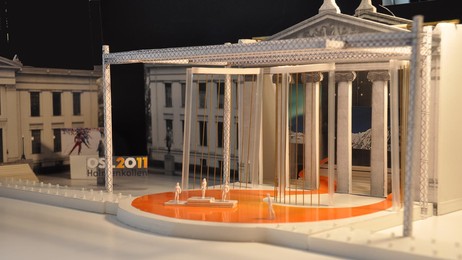 A popular festival
Every evening at 19:00, prior to the actual medal presentations starting at 19:30, concerts will be arranged with national and international popular music artists. Ski-VM 2011 has entered into a contract with Sony, who will guarantee a high quality of performing artists.
Oslo's main street, Karl Johan, will form the main axis of the area which will be car-free for the occasion. Along this axis, a series of sculptures in ice and snow will be set up, all inspired by Edvard Munch's world-famous works and designed by sculptors from different countries and continents.
Nordic park
A special Nordic Park will be created including a market selling typical Norwegian products such as food, traditional crafts, modern designer clothing, etc. There will also be a refreshments tent set up. The entire city core will be filled with public activities attracting thousands of people every night.
The centre of Oslo will appear as an exotic winter wonderland, providing the backdrop for a giant people's festival in connection with the ceremonies. In a typically Norwegian way and in the best Norwegian tradition, the world will be given an image of winter joy and enthusiasm for winter sports.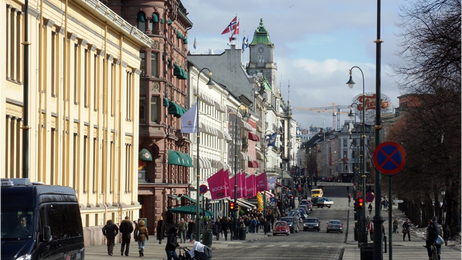 View from University Square down Oslo's main street Karl Johan.
Foto: Odd Kaldefoss/NRK
Kart
(Ski-VM 2011)
Downloads
Download PDF files of useful information:
Daylight in Holmenkollen
Local time/CET
= UTC/GMT +1

23 February 2011:
Sunrise 07:37
Sunset 17:28
Hours of sunlight: 09:51
6 March 2011:
Sunrise 07:05
Sunset 17:56
Hours of sunlight: 10:51

Source: http://sun.exnatura.org